The following buckles are available:
Vertical brushed PVD (black) spring bar buckle available in 20, 22 and 24mm.
£6.50 ($9.50 USD)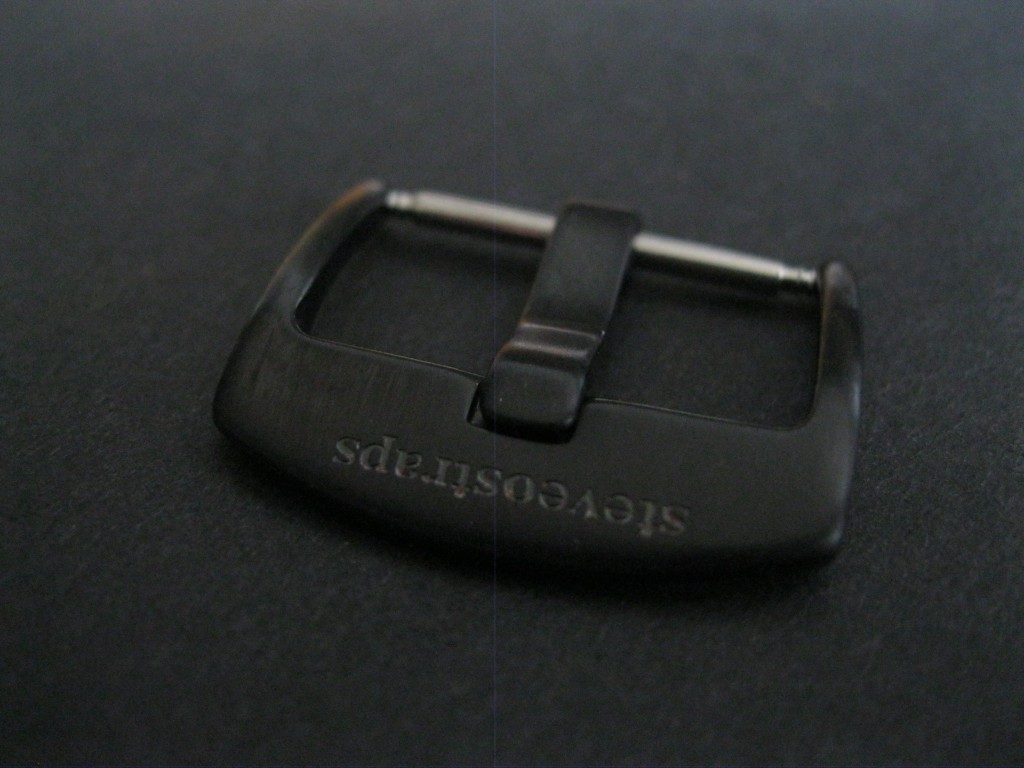 Vertical brushed PVD Pre-V screw bar buckle available in 22 and 24mm.
£8.50 ($12.50 USD)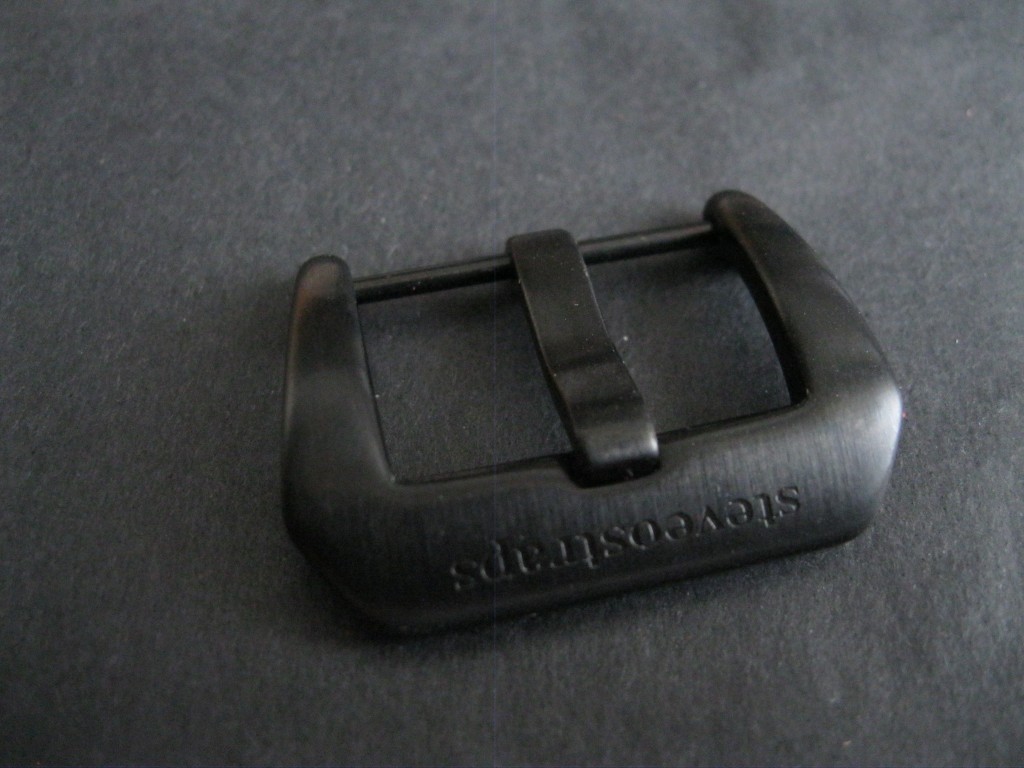 Quality PVD Pre-V (B&R style) screw bar with 6 mm tongue in 24mm.
£10.50 ($14.50 USD)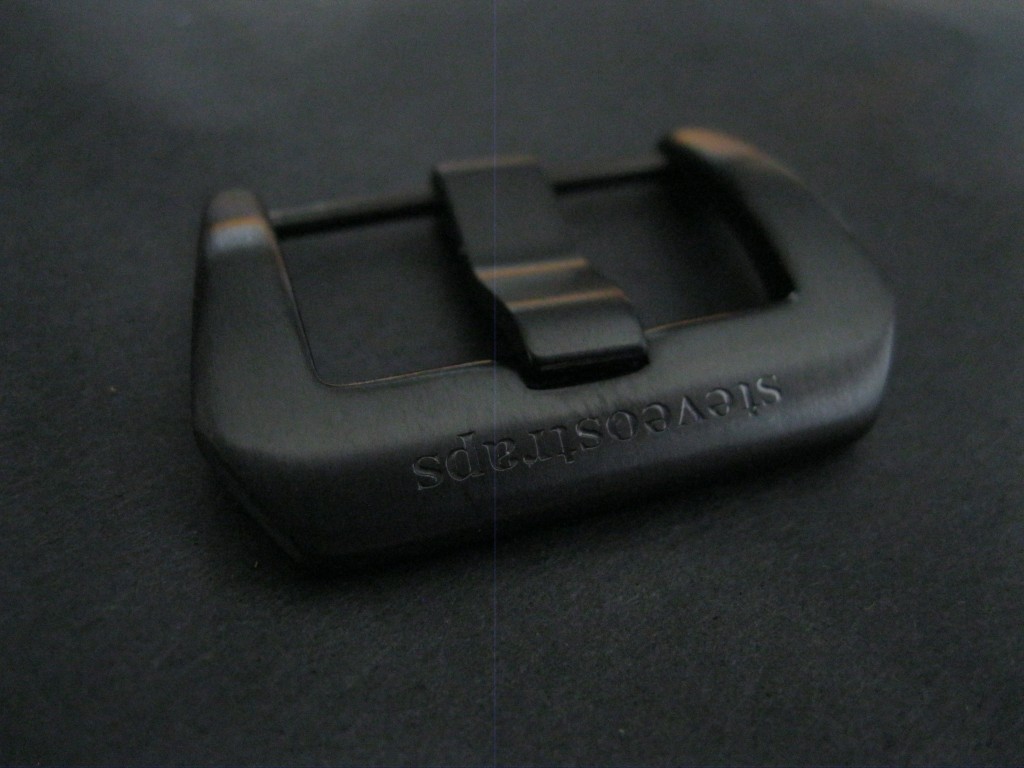 Vintage style buckle spring bar available in 14/16/18/20 and 22mm.
£2.50 ($4.50 USD)
Stainless steel sports buckle spring bar in 8/10/12/14/16/18/20/22mm.
£2.50 ($4.50 USD)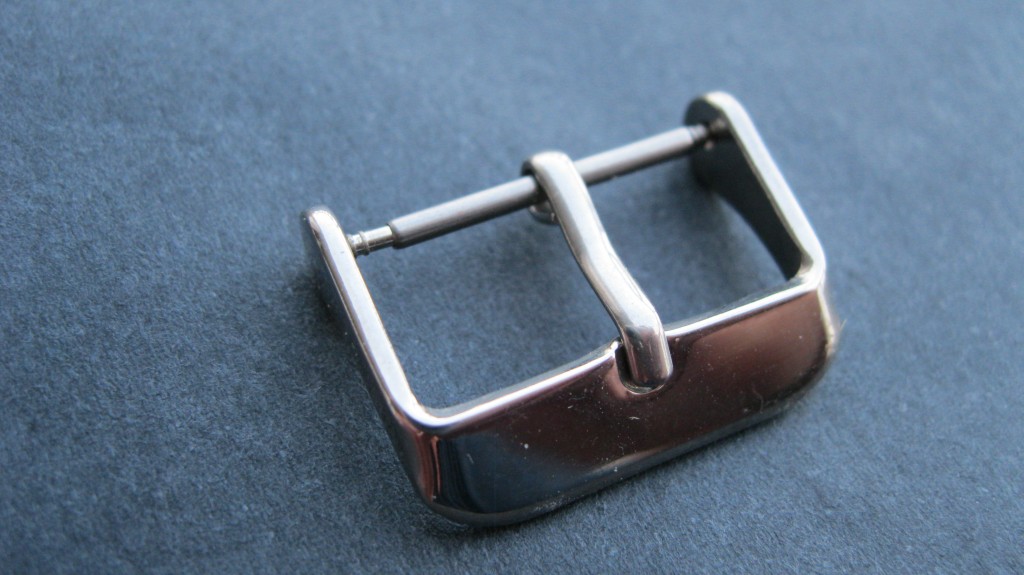 Quality thumbnail spring bar in brushed steel in 18/20/22/24 mm.
£5.00 ($7.50 USD)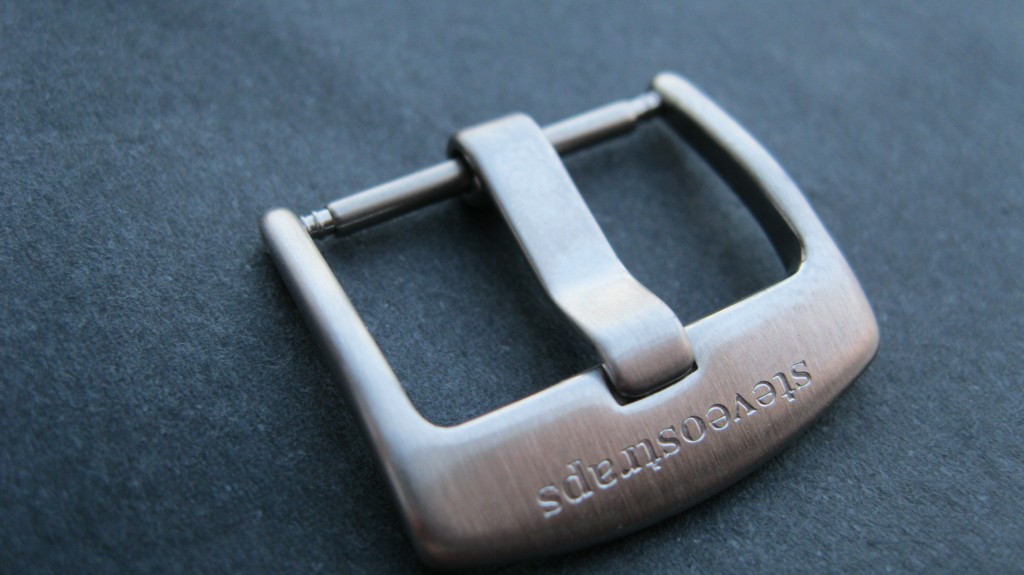 Quality Pre-V screw bar in brushed steel in 22/24/26mm.
£6.50 ( $ 9.50 USD )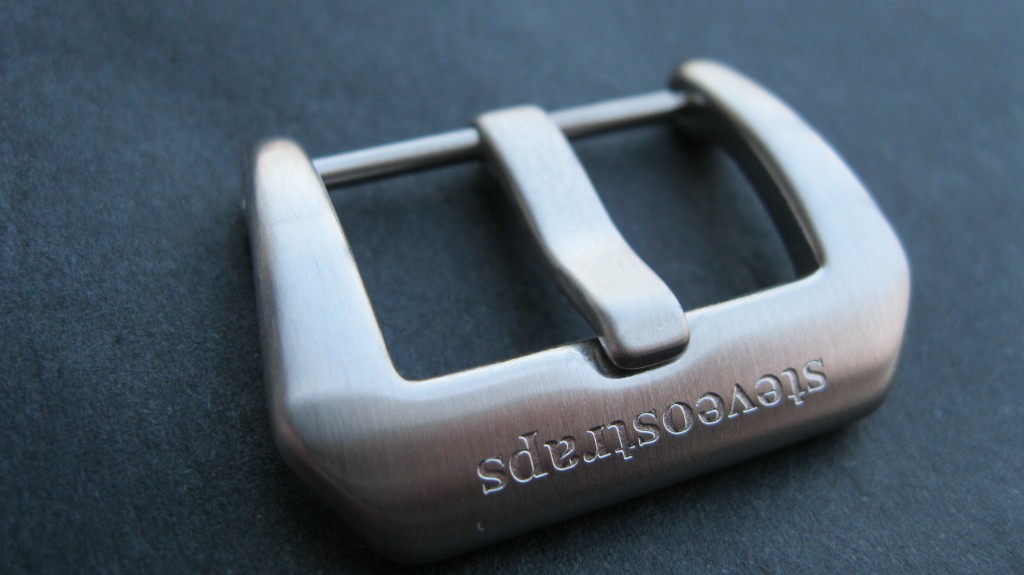 Quality Pre-V B&R style screw bar in brushed steel with 6mm tongue in 24mm.
£7.50 ($11.50 USD)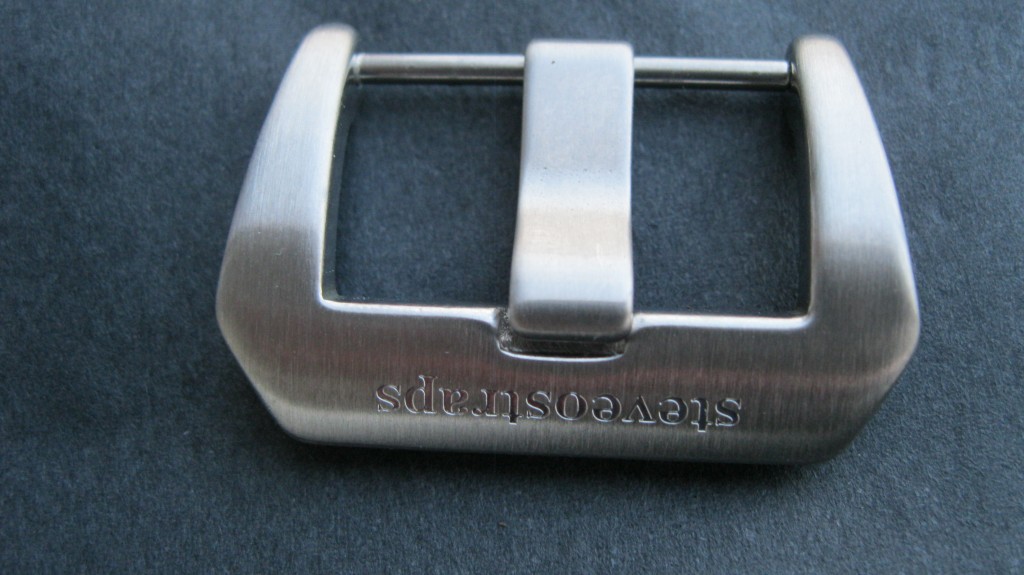 Quality "fat boy" chunky buckle in polished and brushed steel. Tongue and centre of buckle are polished and remaining parts are a  brushed steel finish. Great style to suit polished and brushed watch cases. Available in 20 and 22mm only.
£6.50 ($9.50 USD)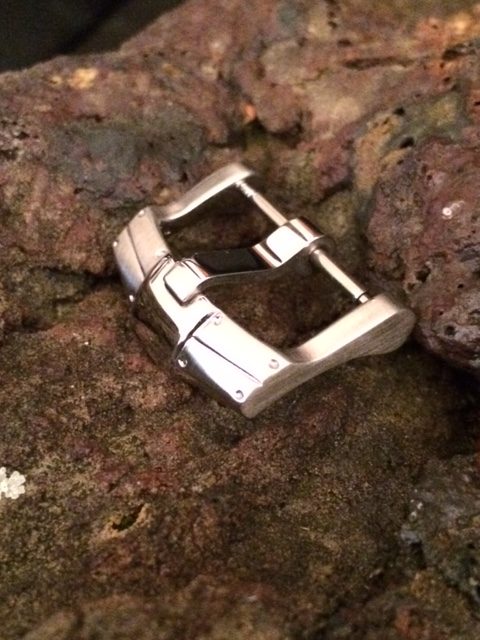 Aged brass Pre-V spring bar buckle with black 3.5mm tang.
Limited quantity available in 22mm and 24mm
£10.50 ($14.50 USD)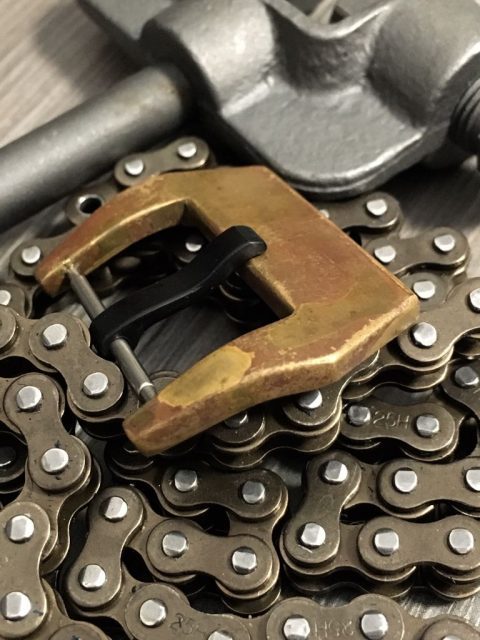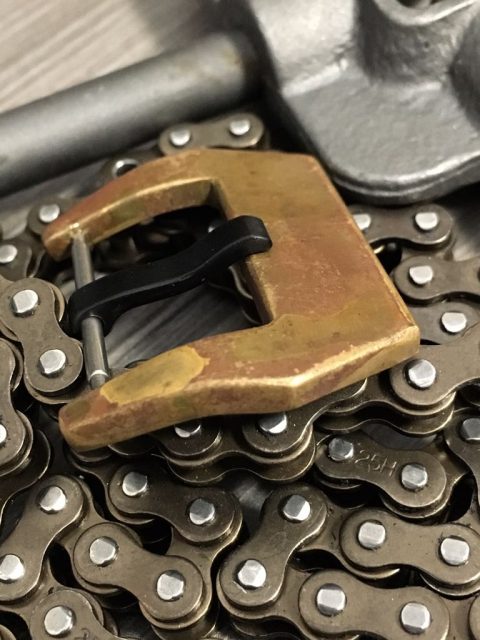 Butterfly/deployment clasp in polished stainless steel in 18/20/22mm.
£ 10.50 ($14.50 USD)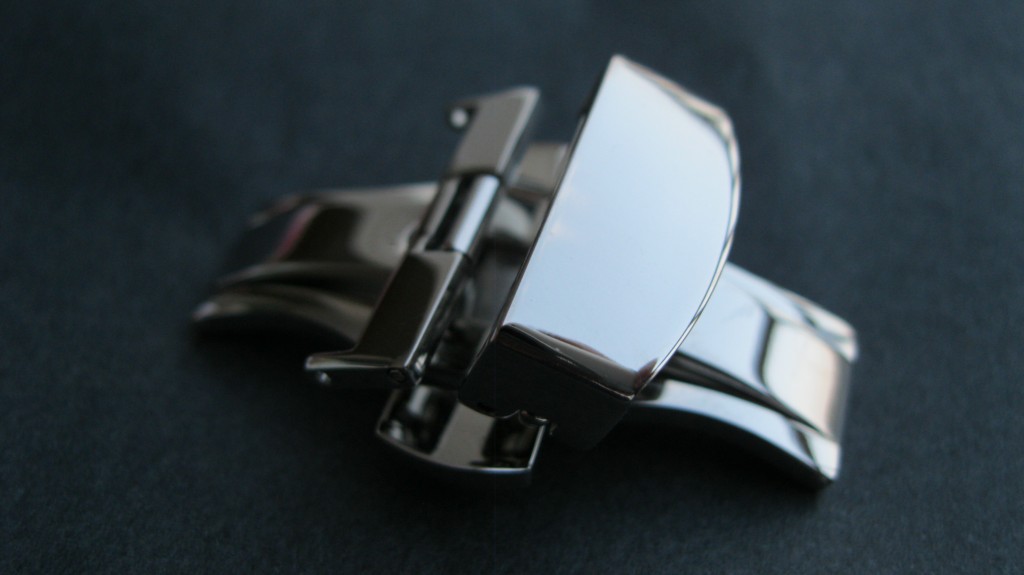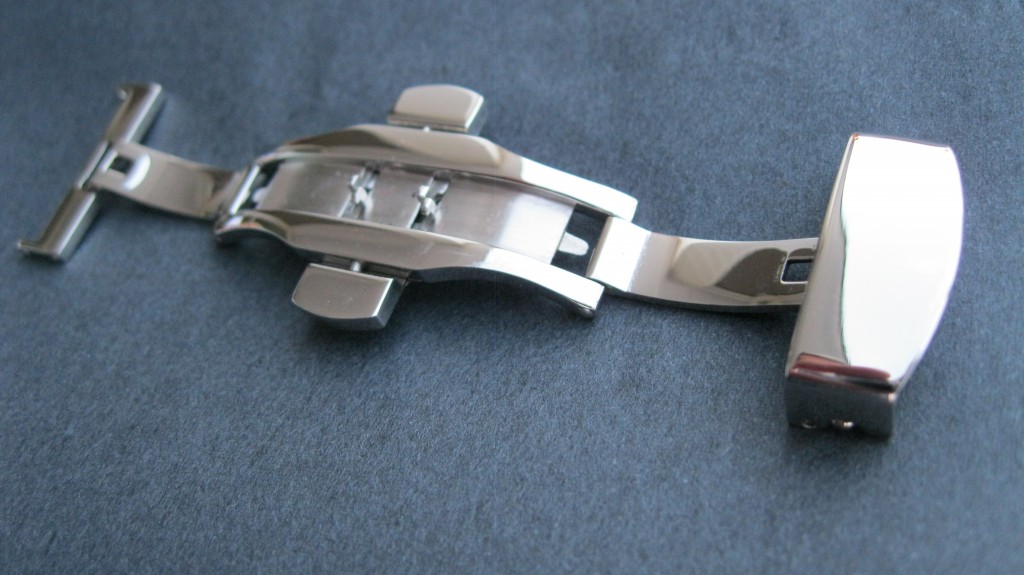 Spring Bars
Double flange 1.78 mm diameter stainless steel spring bars available in 16,18,20,22,24,26,28,30,32 and 34mm.
 £1.00 per pair ($1.65 USD)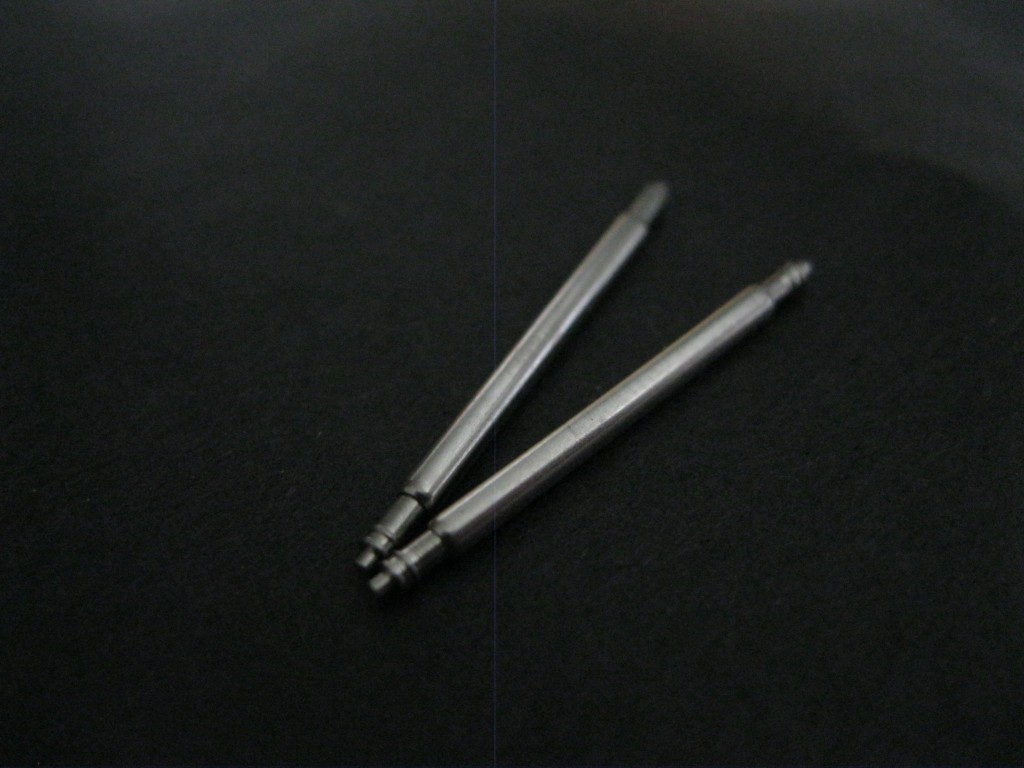 Pin bar remover – a great little tool for fitting and removing spring bars when changing straps. Good quality PVD with screw caps….
£4.50 ($6.50 USD) each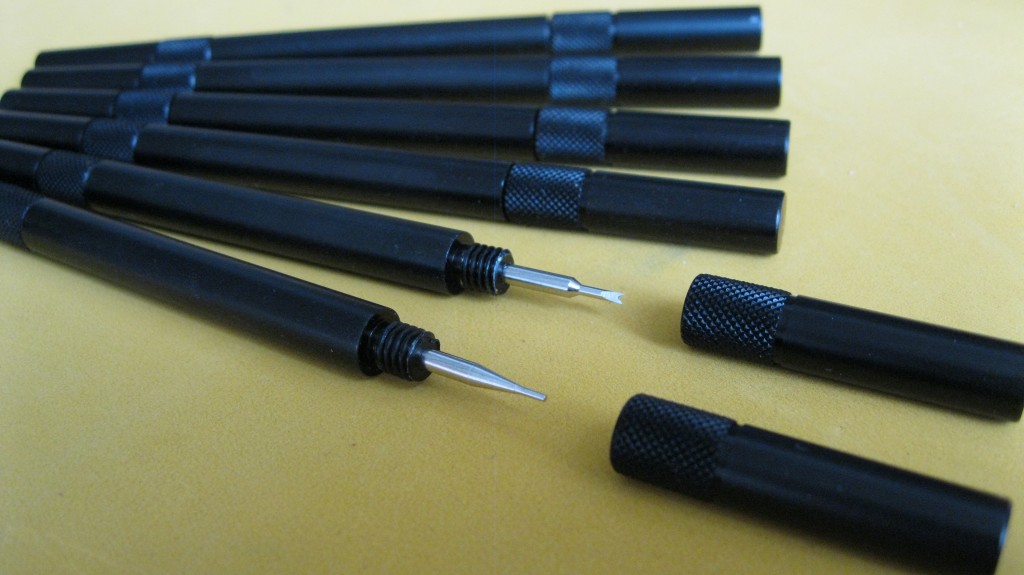 Strap Wallet Handmade By Steveo
Black waterproof canvas exterior with velcro and Bond style pull tab. Lined and padded with black felt to protect straps/watches. Holds 4 straps/watches plus pin bar remover. Compartments will accommodate large straps. Measures 290mm x 190 mm when closed. Perfect travelling companion which will sit flat in your suitcase.
Wallet complete with pin bar remover.
 £34.00 ($45.50) plus shipping.. STRAPS AND WATCH NOT INCLUDED.
Strap wallets below are made from the canvas of parachute deployment bags. The original bags were issued British Military equipment and these strap wallets will show some wear and tear with historic repairs. I have tried to capture as much of the original material as possible. These are individual items and cannot be ordered… what you see is what you get!! WATCHES NOT INCLUDED !!!
Sand coloured canvas and dark brown supple leather complete with black pin bar remover. There are 4 large padded compartments. Wallets measure approx 14 inches X 8 inches ( 36cm x 20cm ) when closed
£65.00 ( $85.50 USD ) each plus shipping   (Watches not included)  
Bag 1  SOLD !!!
Bag 2
Green coloured canvas, from a 1981 weapon sleeve, and dark brown supple leather with 4 large compartments and complete with black pin bar remover. Measurements ( closed ) 35cm x 22cm approx
£65.00 ($85.50 USD) plus shipping
Card Holder  
Made from horween leather and canvas from MK8 type B cargo parachute flight release system with faded stamp of origin. It will hold 2 to 3 cards plus some folded notes. Approx 3.75 inches x 2.75 inches ( 93mm x 72mm )
£14.00  ( $19.50 USD ) plus shipping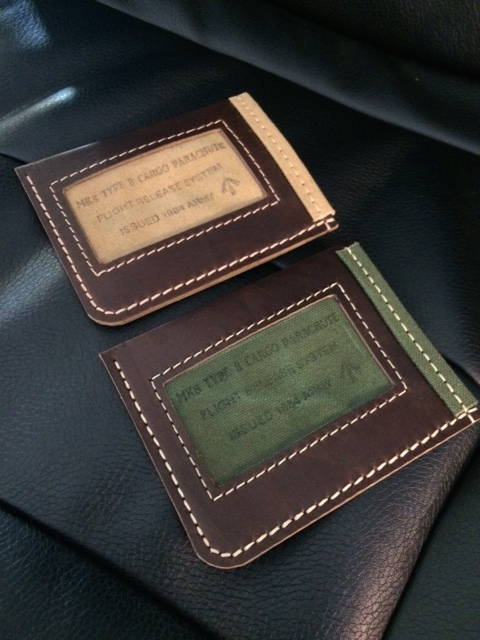 Canvas key fob with history
By product from canvas nato so may not always be available. Same characteristics as the nato and fitted with plastic covered aircraft cable with screw fastening. Approx 2.75 inches x 1 inch . A piece of British Military History  ( picture shows both sides )  £3.50 ( $5.50 USD ) plus shipping